Discover more from Sports, Tech, Biz
Insights and analysis for founders, investors, and professionals in the sports business.
Over 1,000 subscribers
Who pays for the technology?
6 minute read · Issue number 5 · February 28th, 2020
Happy Friday! Welcome to the 5th edition of the Sports-Tech Biz Magazine!
Have you ever thought of the question, who is paying for the technology used in sports? Is it the teams? federations? leagues? broadcasters? the players themselves? fans? advertisers? WHO?!
Find my answer at the end of the article! 😉
In today's edition, we will cover a technology used in Golf, a business that recently rocketed sports marketing, and a startup that aims to make fitness a better experience.
---
Technology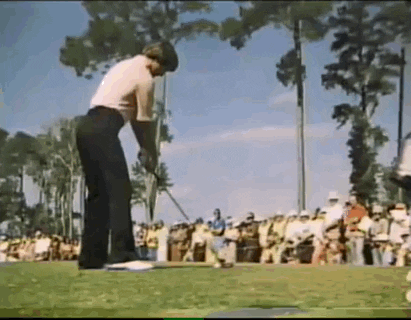 Have you ever tried to follow a golf ball with your eyes? If you haven't, you only need to know it is quite a challenge.
Due to the size, weight and specific anatomy of the golf ball, it cannot be modified to insert technology to help us find the hundreds of balls lost.
A solution to human-sight weakness was demanded, and technology came to the rescue.
So how? Using a complementary metal-oxide-semiconductor sensor that detects the ball, and uses a complex math software that calculates the route, and tracks the entire shot. This shot is immediately translated into graphics and shown on tv.
The whole installation involves sensors and cameras and takes about 4 hours to set up.
This is the result:
The technology was invented by a Swedish group as Protracer, and it is now owned by TopGolf, a global golf entertainment company under the brand Toptracer.
Problem + Tech = Solution… This is an example of how technology in sports aims to either complement and/or substitute existing issues. What other applications do you think this technology could create in other sports?
Who do you think pays for this technology?
---
Business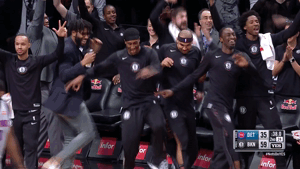 If you're alive while you read this, you've probably already heard about TikTok.
This recent, upward-trending, video-based social network has over 1 billion users already and it's pulling the attention of sports teams and leagues around the globe.
Why are sports teams rolling into TikTok? Sports marketing is usually driven towards trends and popularity. Video content is a strong tool and that's what TikTok is all about, and sports teams and leagues were super interested in exploring this new channel.
TikTok partnered with the NFL around the #WeReady Kick-Off campaign. The initiative allowed fans to showcase their team pride by creating their unique TikTok videos using the hashtag. Slowly but surely, NFL teams then started to embrace TikTok
The NBA is TikTok's most-followed sports account in the world with more than 9.6 million followers. 
For the future… TikTok's main demographic is people under the age of 30 years old. If the sports organizations aim to interact with this specific segment, TikTok will continue to resonate with all these young fans.
Much will be learned about TikTok's relationship with professional sports entities in 2020. But there will also be more of a focus on the platform and its global reputation.
---
Startup
Based in Munich, Germany, Fun With Balls is fusing sports with technology to create enjoyable fitness products.
Value proposition: change the way sport is experienced into a more enjoyable, interactive, and fulfilling adventure by combining fitness, entertainment, and education.
What's cool about them? The variety of their existing products provides appealing options for everyone, regardless of age:
interactiveSQUASH: Uses projection technology combined with a fun gameplay wich transforms squash into an unparalleled sports experience.

multiBALL: Different games played with an interactive projected screen. It consists of a gaming console, integrated speakers, and an impact-proof sensor frame.

interactiveRACQUETBALL: Aims to teach the racquetball game to kids in a very easy, fun and interactive way.
Check out this video to understand how interactiveSquash works:
Why do I like this startup? The value behind Fun With Balls stands to make fitness a more fun experience, people will have a great time while at the same time they will improve their health.
Who do you think will be the one paying for this tech?
---
Stats, Facts & Numbers
Deloitte estimates the sports industry to be worth $700 billion worldwide by this year's end.

There's a constant winner in America's favorite sports to watch 👀, from 2004-2017 (u/FredrickNajjar):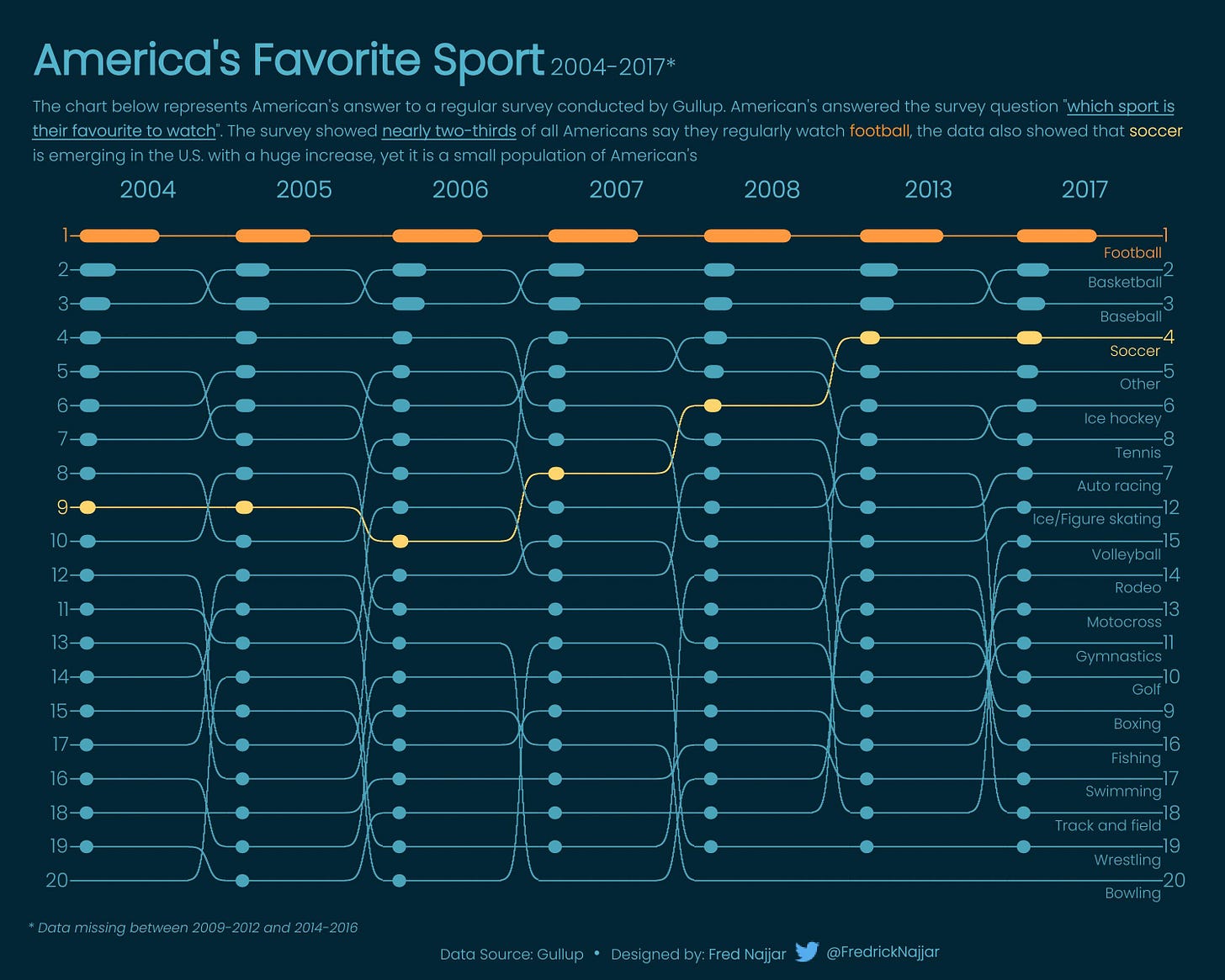 LaLiga mobile app has been downloaded 100 million times, third-most league app worldwide just behind the NFL and the NBA apps.
---
So, who pays for the technologies?
This is a question that in my opinion, has multiple answers. Think about it, it's like asking a toy company; who pays for the toy: the kid or the parent?
The answer varies and strictly depends on who receives the value out of the product.
---
That's it for this week's edition of the Sports-Tech Biz Magazine! If you enjoyed this article, please share it with some friends!

If you want to read this, or any other article again, you can find the archive on the website.

Enjoy the weekend, and see you next week!

Ronen Ainbinder