Discover more from Sports, Tech, Biz
Insights and analysis for founders, investors, and professionals in the sports business.
Over 1,000 subscribers
VAR Decision: Maybe Goal?
5 minute read · Issue number 4 · February 21st, 2020
TGIF! Welcome to the fourth edition of the Sports-Tech Biz Magazine!
Last weekend, the NBA All-Star Weekend took over most of our Twitter feed because everyone was on the edge of their seats thanks to the new format of the game. In our previous release, we covered topics related to basketball, to honor Kobe and the ASW.
This week, Champions and Europa Leagues were back in action. Therefore, in today's release, we'll cover a famous technology in soccer, an impressive business funding story in wearables tech, and a fascinating, fast-growing e-sport startup.
---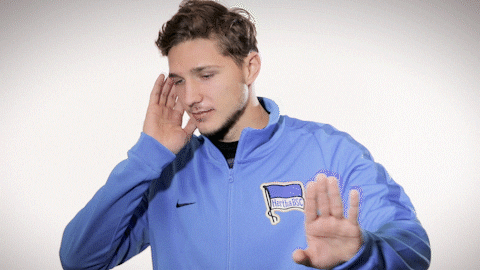 One way or the other, every soccer fan in the world today has either been benefited or affected by the implementations of the VAR in soccer matches.
The what? VAR stands for Video Assistant Referee, which is a system that uses video technology, designed to help referees make more accurate in-game decisions, and prevent them from creating controversial, unrepairable mistakes.
Who's the genius behind VAR? Hawk-eye Innovations, which is part of Sony, holds the patent on the VAR technology, which is sold at around £250,000 per ground.
Secondary effects… In the beginning, people feared that the game of 'futbol' might suffer from negative reactions to the implementation of the VAR since it could "threaten" the free-flow nature of the game. Lately, fans' complaints spin around the transparency and trustworthiness of those who choose what plays should or shouldn't be reviewed.
Looking ahead… Adoption of VAR technology has been growing slowly but steady, more leagues and cups have been including it in the game, making it an essential tool at the professional level. These kinds of technological disruptions are here to stay, and the rate of innovation is at its all-time highest, so we must expect and accept the development of the sport into a more technological-based game. What other technologies could be adopted in the next years? Will drone-referees be the next disruption? What could be the next big change?
---
The business story:
Fitbit
🤑

Founded in 2007, James Park and Eric Friedman had the idea of adding sensors into wearable devices, and so they started Fitbit. By 2015 they went public on a $3.4 billion valuation.
How they grew so fast? This is the timeline of the funding of Fitbit:
Initially raised $400,000 but it wasn't enough.
By the end of 2008, they raised $2 million in Series A funding from True Ventures and SoftTech VC
Fitbit only starts shipping the product in 2009, starting with 5,000 devices ready to ship and 20,000 pending orders.
In late 2010, Fitbit raises another $9 million in Series B round, led by Foundry Group.
In early 2012, Fitbit raises $12 million in Series C funding in a round led by The Foundry Group, True Ventures, SoftTech VC, and Felicis Ventures.
Fitbit focused on innovating on different versions of their device and launched different applications within their product.
August 2013, in Series D round, $43 million from Qualcomm Ventures, Sapphire Ventures, and SoftBank Capital.
Fitbit went public (IPO) in 2015 raising $731 million.

In December 2019, Google acquired Fitbit for $2.1 billion.
Why Google paid only $2.1 billion? In 2015, the first Apple Watch came out to the market, and it's now a heavy leader in the wearables industry, this caused a significant decrease in Fitbit's valuation.
Confused between rounds, series, and valuations? Don't worry, I was too until I saw this cool video that explains it in only 10 minutes.
The Bottom line… A great idea, with the right product in the right market (aka product-market fit), can gain a lot of traction very quickly. However, growing fast requires money, manufacture, engineering, innovation, and a market that can adapt quickly to your product.
---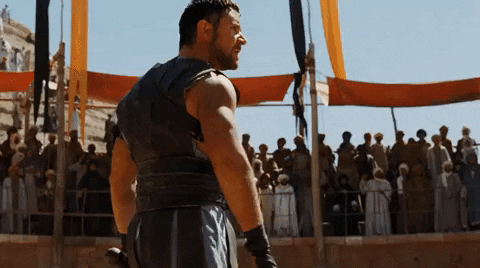 Based in Copenhagen, RFRSH Entertainment is a media and marketing company that focuses on promoting and growing the commercial brands of esports teams and enhancing their performance.
Value proposition: RFRSH wants to grow teams' popularity and develop the players, using a unique framework to improve their performance. RFRSH also wants to organize esports competitions and events through its BLAST line.
What's cool about their model? The 3 pillars of their framework aim to develop a player by working on his/her physique, mental strength, and communication skills.
Total funding amount: $54.9 M along 4 rounds (Crunchbase).
How they make money? Within many diverse business models, it sources its revenues from partnerships, events, and the content they create.
"Esports is the new black": The rapid growth in esports audience in the last 3 years has demanded new business models and technologies to be applied around the industry: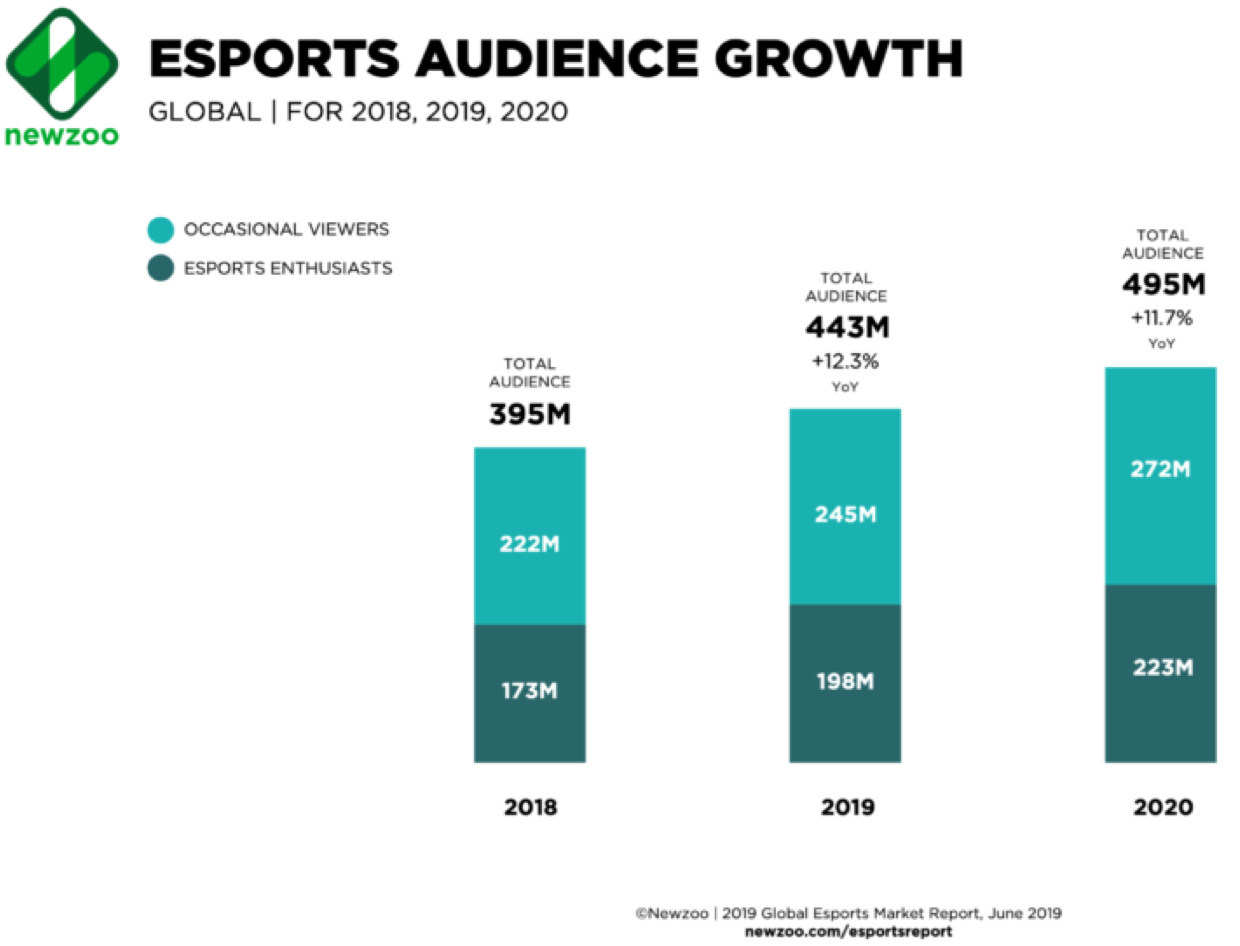 ---
The Stats, Facts, and Numbers
Check out this awesome list of the 10 most memorable moments of the NBA ASW, which include Kobe's tribute, an electric Slam Dunk Contest, and some other cool highlights.

Are you thinking about investing in private equity? According to the PitchBook, private equity investments seem to pay great returns from NBA teams in the last few years.

The following graph shows the number of seasons that every major sports city has gone without a championship (NBA, MLB, NFL, NHL). (Source: u/Tommy_like_wingie)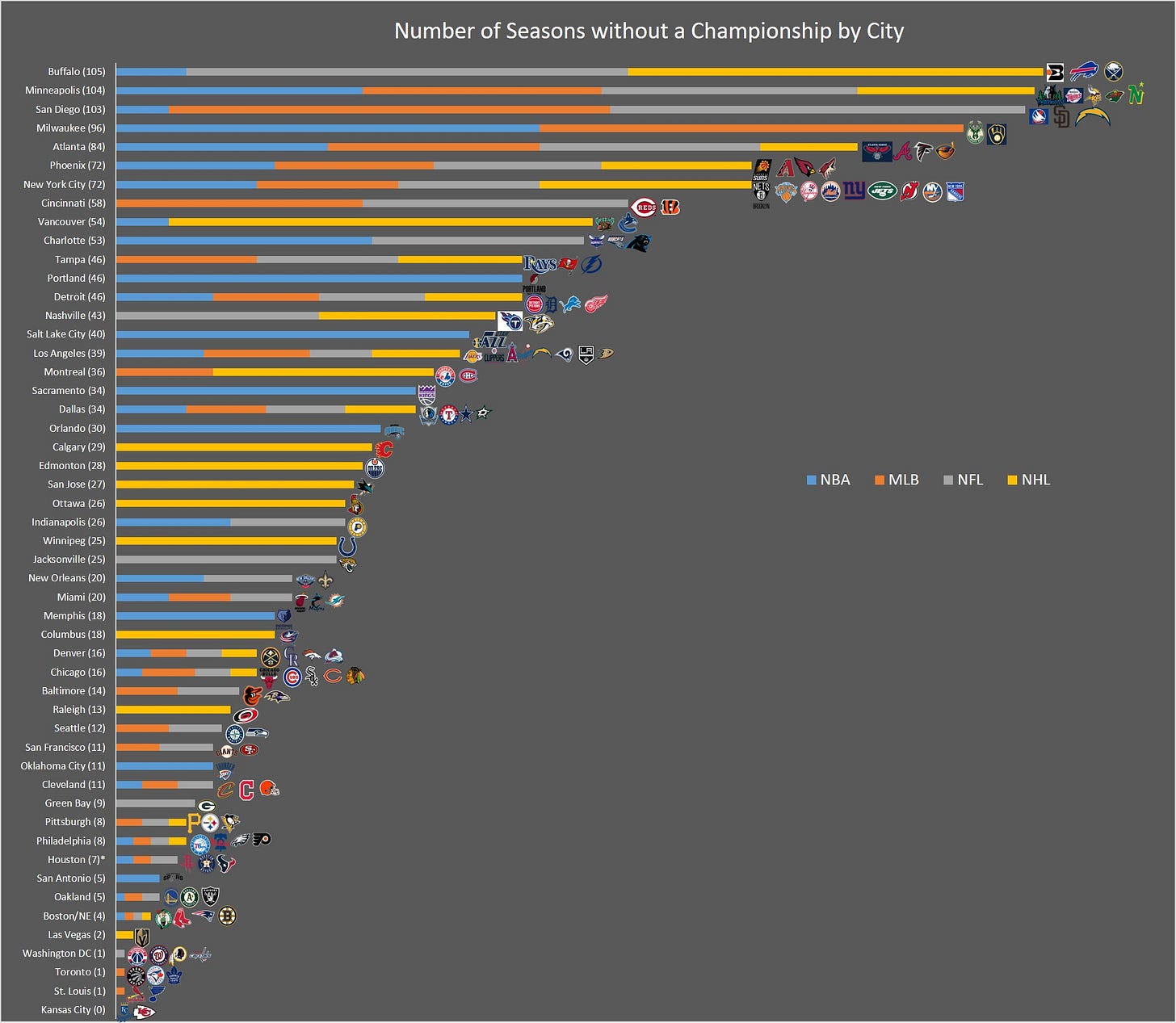 ---
That's it for this week's edition of the Sports-Tech Biz Magazine! If you enjoyed this article, please share it with some friends!

If you want to read this, or any other article again, you can find the archive on the website.

Enjoy the weekend, and see you next week!

Ronen Ainbinder