Discover more from Sports, Tech, Biz
Insights and analysis for founders, investors, and professionals in the sports business.
Over 1,000 subscribers
The Multi-Million Dollar Business of Sports Broadcasts
7 minute read · Issue Number 38 · October 16th, 2020
Welcome to another weekly edition of the Sports-Tech Biz Mag! Every Friday, we learn about intriguing topics related to sports, business, and technology. If you're reading this online or in a forwarded email, sign up for the newsletter:
---
Happy Friday!
During the last week, how many sports events did you watch on television?
For me, it was at least 8.
In the media industry, viewership (AKA, the number of eyes watching a particular television program) is a crucial metric that television companies use to price expensive sponsorship and advertisement agreements.
But how did it became a multi-million dollar business?
In today's edition, we'll dive into the business of sports broadcasts. We'll learn the history of sports television, the reasons why TV rights became so expensive, and the relationship between the sponsor, rights holder, and league.
Let's get to it!
---
Sports Television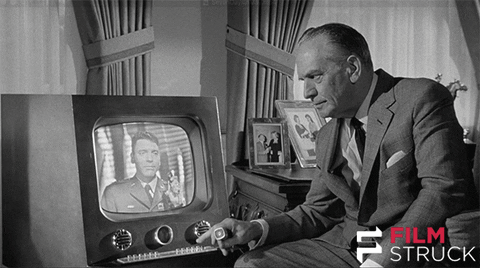 Television broadcasts have long been the primary source of sports entertainment.
The history of sports on television can be traced back to 1939 when NBC broadcast the first professional football game between the Philadelphia Eagles and Brooklyn Dodgers to about 1,000 television sets.
As television became more popular in the 50s, the NFL realized the massive revenue opportunity. It began by selling broadcasting rights to a television network called DuMont.
However, It was CBS who broadcasted the first full NFL season in 1956.
Since then, sports television has only increased. Today, sports fans can gain access to unlimited sports content on-demand through a wide variety of media outlets, and now television faces fierce competition from the internet.
So how did it became a multi-billion dollar business?
Sponsorships and Broadcasting Rights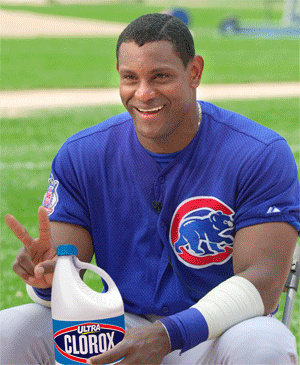 Given the exponential rise of popularity, an increasing number of companies began sponsoring sports by closing deals worth millions with the rights-holders in exchange for advertising space, brand placement, and other forms of compensations.
Broadcasting rights have proven to be profitable, but they are investments that require a lot of money.
For instance, the NFL sells its rights for about 5 billion USD per year, and the NBA sells the rights for about 2.6 billion USD per season.
Sky Sports, BT Sports, and Amazon paid + 9 billion British Pounds to the Premier League for broadcasting rights for three years.
There are different models for the relationships between the various sponsors, rights holders, and leagues. Still, the simplest way of understanding how they are related is through the following diagram:

The league (say NHL, LaLiga) will organize the competition's logistics and the games, selling them to the rights holders (say Sky Sports, NBC) for lots of money. Those rights holders will broadcast the games, but not before selling ad space in the broadcast to multiple sponsors (say Coca-Cola, McDonald's, etc.).
Why would a sponsor want to pay for ad space? I'm glad you ask.
It's mostly a branding strategy, but we'll get into that another day.
Ad Space Distribution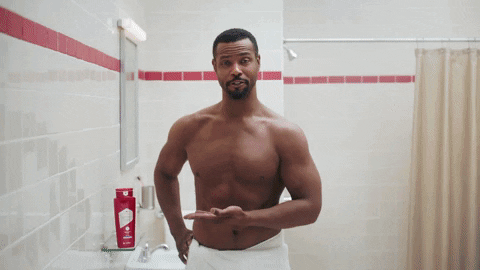 Ad space depends on the particular structure of each sport.
A soccer match consists of two uninterrupted halves of 45 minutes, separated by a 15-minute half-time break.
This half-time is the primary interval in which networks can air commercials in a condensed period.
Sports like hockey, basketball, football, and baseball stop more often, allowing networks to run commercials more frequently. Why? Two reasons:
Those games have multiple periods (thirds, quarters, or ninths);

Coaches can call timeouts in which the game stops for a short time.
The different sports structures make some broadcasts more attractive to sponsors than others.
For instance, there are eight timeouts per team in the NBA plus the breaks between quarters, adding to a total potential commercial time exceeding
15 minutes in soccer. You can make similar calculations for other sports.
Additionally, one goal of the broadcasters has been to generate as much value as possible for their sponsors.
There are different metrics used to calculate the cost, reach, and impact of an ad.
For instance, Cost Per Thousand (CPT) calculates the cost for a company to reach a thousand viewers, considering the rating, the commercial's price, and the target market the sponsor is looking to reach.
The Takeaway
The introduction of television and the globalization of sports drove the broadcasting industry into a multi-million dollar business. Due to viewership, sports television is a great place to make money.
Due to the global pandemic, our attention to digital entertainment increased significantly. Now—more than ever— leagues, broadcasters, and sponsors will have to solve the maze of our precious, quarantined attention to make a few extra US Dollars.
---
QUICKIES
🎙Strategy in a Sports-Media Company; This week's Halftime Snack features the CFO of Overtime, Farzeen Ghorashy! We snacked about the transition from a huge financial corporation to a smaller sports-media company, the business model and strategy to grow Overtime, and so much more. Come snack with us!
🍎 How Chefs In The NBA Bubble Made 4,000 Meals A Week; A really cool video shared by a fan of the magazine showing a behind the scenes of how a single chef delivered over 4,000 meals to NBA athletes.
---
Did you learn something new today?
---

Until next week,
Ronen Ainbinder
-
Sports-Tech Biz
-
Halftime Snacks Podcast