Discover more from Sports, Tech, Biz
Insights and analysis for founders, investors, and professionals in the sports business.
Over 1,000 subscribers
Risk Management in Sports 🧰
6 minute read · Issue Number 30 · August 21st, 2020
Welcome to another weekly edition of the Sports-Tech Biz Mag, where every Friday, we learn about intriguing topics related to sports, business, and technology. If you're reading this online or in a forwarded email, sign up to the newsletter:
More of an auditory learner? Grab your Halftime Snacks! Listen to the podcast and learn about sports, technology, and business in twenty minutes or less:
---
Hi!
Have you ever thought about the risks surrounding sports practices?
In simple terms, 'risk' is the possibility of something terrible or unexpected happening.
Sports practice has been growing in popularity, mostly due to health benefits. Nevertheless, due to the chance of getting injured, those physical activities carry an inherent risk.
Different sports and practices have different injury profile. Historical data of frequency and types of injuries for each sports practice calculate the risk factor of each game. For example, rugby is riskier than squash, basketball is more dangerous than swimming, and martial arts are more hazardous than endurance sports.
Injury prevention in sport is a widely discussed issue. The question of which measures could decrease or prevent injury has been extensively debated around teams, leagues, and federations worldwide.
Additionally, treating sports injuries may be expensive, so stakeholders require preventive strategies and measures for economic porpuses.
Today, we'll learn about some preventive strategies and measurements for risk management in sports practices.
---
In-Game Strategies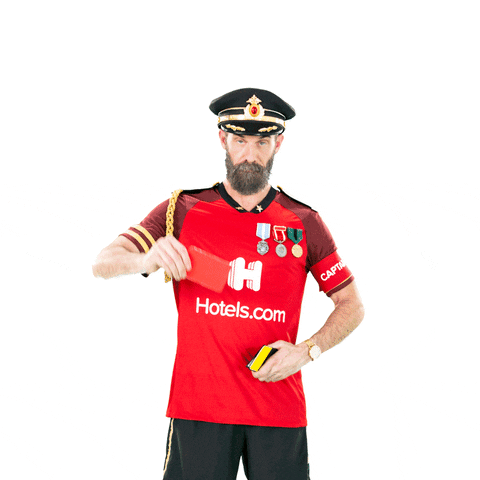 Injuries and illnesses of athletes are becoming more and more frequent as they face increasing demands and physical challenges, resulting in higher exposure to injuries as well.
To counteract these risks, several sports organizations have continuously been taking different in-game strategies.
Research shows that in-game strategies to prevent sports injuries have proven to be useful throughout time and that most interventions effectively alter the injury profile of the specific sport.
Here's a list of some in-game strategies:
Rules
Data analysis took a significant role in injury prevention due to its capacity of learning in what type of in-game situations most injuries were happening, allowing the league or federation to create rules that would limit those situations.
For instance, the NFL realized that the kickoff was one of the riskiest moments of the game due to the high number of concussions happening in that situation. They then recently introduced a rule to move the kickoff ball 10 yards forward, reducing the number of returns and resulting in fewer concussions per season.
Equipment
From helmets to mouth guards, protective gloves, and shin pads, each sport has built its own set of safety equipment and standards to protect essential parts of the athletes' bodies.
New introductions of the most advanced technologies have developed the different pieces of equipment to achieve a higher degree of protection while conserving its comfort.
Here's an example of how the American Football helmet has evolved throughout time: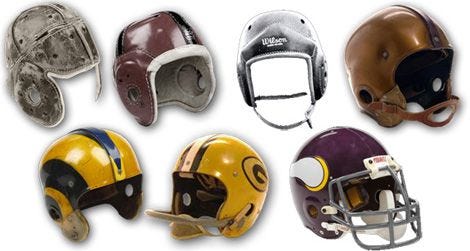 Physio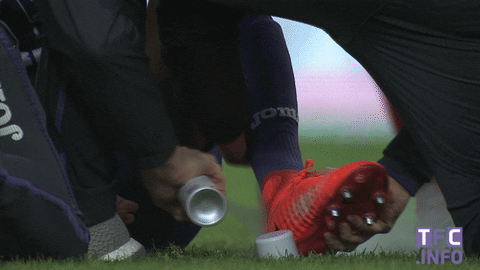 Safety interventions, rehabilitation, and improved treatment of injuries before, during, and after the games have proven to prevent different injuries.
In-game preventive measures should be specific to each sport. They focus on decreasing the number of violent contacts between athletes, reducing the time for treatment, and reducing the probability of a situation in which an injury will happen.
While in-game strategies may be preventive, many injuries still occur. What's next?
Enter sports insurance.
---
Sports Insurance
Insurance is a risk-transferring strategy. The insurer uses statistical models to absorb the risk without losing money. They exist because serious injuries can be very costly for any professional or amateur athlete.
As many as 30 million sports injuries happen every year.

Of that total, 3 million injuries require hospital treatment, while 1.5 million injuries require a minimum of 6 days of absence from work.

According to U.S. insurer statistics, sports injuries account for over a trillion dollars a year to the U.S. health care system.
As you may have noticed, the purpose of sports insurance is to provide financial protection to all the stakeholders in the industry (athletes, coaches, referees, sports organizations, federations, and clubs) from the negative consequences of injuries.
While insurance covers standard sports practices, extreme sports such as snowboarding, surfing, jet-skiing, skateboarding, etc., require separate insurance policies due to its higher risk factor.
The duration of the insurance contract is a matter of the insurance company's policy. Some insurers offer the option of a covering contract for just one single day (say an event or competition).
Sports insurance policies are usually "tailored" to suit the needs of the contractor seeking insurance and the specifics of the business covered by the insurance. In the occurrence of an unforeseen situation– such as an athlete injury or harms made to third parties (such as spectators)– the policy of the contract will cover the incurred damage and costs.
Since sports activities are subject to unexpected factors and eventualities, athletes and sports organizations use insurance as a risk management strategy to cover their health and wallet.
While risk management techniques may not seem useful at first, they have conclusively proven to reduce the frequency, severity, and financial consequences of injuries in sports.
The strategies and measurements taken in the sports industry can help us understand the value of preventive protection and risk-transferring.
Stay safe, get insurance.

Until next week,
Ronen Ainbinder
ronenainbinder.com   
Twitter: @Ronenain   
Instagram: @ronenabn28     
-     
Sports-Tech Biz     
Twitter: @sports_techbiz   
Instagram: @sportstechbiz   
Read more: sportstechbiz.substack.com   
-   
Halftime Snacks Podcast 
Listen on Apple 
Listen on Spotify 
Listen on Google  
Website: ronenainbinder.com/podcast
---
QUICKIES
🎙Digital Piracy in Sports; On this week's Halftime Snack, I interviewed Clint Vojdinoski. We snacked about the issues regarding digital piracy, the challenges rights holders face, and the role of technology in the battle against pirated sports content.
📈¿Is the "new normal" right around the corner?; The NFL Season-Opener game plans to welcome 16,000+ fans. Is it a proper time to return fans to the stands?
---
How did you feel about this post?