Social Inclusion Through Sports
5 minute read · Issue Number 36 · October 2nd, 2020
Welcome to another weekly edition of the Sports-Tech Biz Mag! Every Friday, we learn about intriguing topics related to sports, business, and technology. If you're reading this online or in a forwarded email, sign up to the newsletter:
More of an auditory learner? Grab your Halftime Snacks! Listen to the podcast and learn about sports, technology, and business in twenty minutes or less:
---
Hi,
In today's edition of the magazine, I chose to dig into a few issues that lie in most of our societies worldwide—the unfair distribution of opportunities and wealth, and social exclusion— through the lens of sports.
We'll study the role of sports as a driver of inclusion in society, the development of the concept, and what it means to face these challenges as a society.
Let's jump right in!
---
Social Inclusion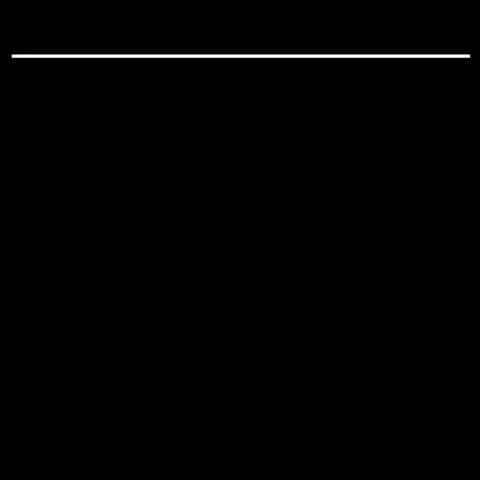 In most modern societies worldwide, you can find significant portions of the population that do not have essential services, opportunities, and democratic participation in all spheres of life.
The concept of social inclusion— which was originally devel­oped in Europe— seeks to create wealth equality and redistribute opportunities in society by creating fair and equitable systems that facilitate people's alternatives to engage in different activities, such as sports and recreation.
Social inclusion is a complex topic that relates to different groups of people in society: children, families living in poverty, persons with disabilities, women who participate less in sport than men, immigrants and newcomers, racialized and marginalized minorities, people with different sexual orientations, and people that don't participate in sports enough to enjoy the health benefits.
Social inclusion intends to improve the quality of life of all persons, regardless of their situation and position in society.
Sports Inclusion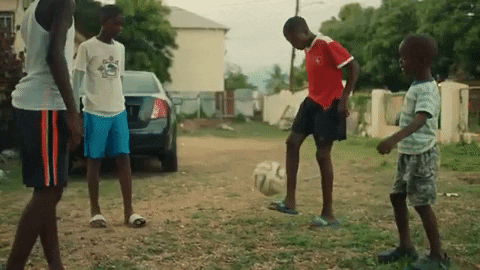 In history, almost every sport has a record of excluding different groups of society.
Females were not allowed to participate in the first Olympic Games and have since had to fight for inclusion in many sports in which only men have traditionally participated.
During the early 1900s, society excluded black athletes from participating in organized sports.
The first Paralympic games happened in 1960.
Most of the progress in sports inclusion has occurred in recent history. Today, there is an international enthusiasm around the idea that society should use sports as a driver to promote social inclusion.
Benefits
On an individual level, sports practices can have extensive health benefits. Furthermore, there's evidence that sports practices can contribute to physiological, psychological, and social well-being.
On a macro level, events like the Paralympics have proven effective in raising awareness about the capabilities of persons with disabilities to counter harmful prejudices and stereotypes. Also, these events can promote the implementation of economic policies and inclusive programs around the globe.
"Sport for All"
An uneven distri­bution of resources and facilities highly formalizes and increases the costs of sports participation.
Under a non-inclusive society, much potential talent is likely to disappear. The reason for that is because the skills needed to be successful in sports are not necessarily innate, as they may have more to do with the opportunities, encouragement, and support available to specific segments of the populations over others.
Equally distributing the sports opportunities in society opens the door to emerging talent, creating and strengthening social ties, connecting people across geographic and ethnocultural boundaries, and linking disadvantaged people to organizations and services.
Social inclusion is a complex pro­cess and requires more than merely 'opening the doors' to everyone. Therefore, I decided to include ten practical recommendations (taken from the OCASI report on social inclusion through sport, 2006) to create an effective social inclusion program:
Educate values through sports and recreation activities;

Use sports as vehicles to build confidence to learn new activities;

Boost parental involvement;

Develop youth leadership (especially in officiating and coaching);

Build col­laborative relationships with service providers;

Acquire an affordable and accessible space;

Develop supportive internal organizational structures and top management support;

Develop relationships and work with funding partners;

Operate under an anti-oppression and anti-racism framework;

Acquire transportation and sportswear for the youth;
Building and developing inclusive social programs is a big but necessary challenge. Having good inten­tions alone is not enough. Sports organizers and policymakers must work collaboratively, with a long-term focus and a flexible implementation plan to tackle the problem of social exclusion.
Reading more about social inclusion, tools, frameworks, and experimenting with different projects will create more inclusive sport opportunities in society and will contribute to the production of a better future.
---
QUICKIES
🎙Building Mental Toughness; On this week's Halftime Snack, I hosted Doron Maman. I loved talking with him about building mental toughness, dealing with adversity, having a "comeback mentality," and so much more. You don't want to miss this insightful conversation.
📩Sports Pundit; My good friend Andy Marston sends out an excellent newsletter every week. It's my go-to place for the latest snacks related to the business side of sports. Check it out!
---

Stay safe.
See you next week,
Ronen Ainbinder
-
Sports-Tech Biz
-
Halftime Snacks Podcast
---
Did you learn something new today?