Discover more from Sports, Tech, Biz
Insights and analysis for founders, investors, and professionals in the sports business.
Over 1,000 subscribers
Financial Study: Juventus
5 minute read · Issue number 10 · April 3rd, 2020
Hello everyone, welcome to the 10th edition of the Sports-Tech Biz Magazine! I hope you're staying home safe and healthy during these crazy times.
Two weeks ago, I wrote about what actions are big companies and organizations taking through available technology to keep themselves afloat and relevant during the Coronavirus pandemic. Last week, I wrote about 4 ideas that I think were important to consider for any business owner to survive the crisis.
Today, I have a major announcement to make! But first, I want to take a deep dive into a financial case in the sports industry, and I promise I will keep it as digestible as possible. I hope you enjoy!
---
Finance in Sports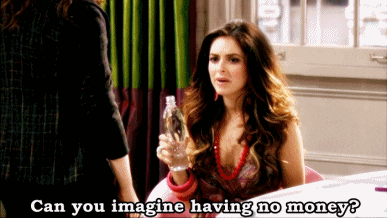 Similar to regular companies, the teams, leagues, federations and sports organizations need money to finance their operations. The 3 types of ownership are public, private or community-owned.
If private, the organization can fund the operations through issuing debt, or through issuing shares to investors. If the organization decides to go public, they would raise money by selling stocks to the public.
Many organizations even use multiple funding models.
This morning, I queried what has been the financial reaction of the public stock from a sports team to the Coronavirus pandemic, and so I did some financial research about Juventus F.C. (SpA), as it is an interesting case because of Italy's pioneer role in suspending football operations.
Before we jump into de financial analysis, I recommend watching the following video about the types of ownerships that football clubs have and the comparison between keeping a club private vs making it public:
On to the case!
JUVE.MI

Juve stock kicked off the year with a quite stable share price of 1.27 EUR per share. However, in only 3 months, it experienced a devastating 41.81% loss in value. Can a company actually lose so much value from match cancelation? How did all this happen?
Consider the following news on the event chronology:
March 4, Serie A league announced the games will be played in closed doors for a "month"

March 9, Serie A suspends all games until further notice.

March 11, Juve defender Daniel Rugani tests positive for Coronavirus.

March 22, Argentinian forward Paulo Dybala tests positive for Coronavirus.

March 30, players agree to take a pay cut worth 90 million EUR.
The stock began its decline around a week before March 4th, with rumors of a highly contagious virus was spreading around Italy. Juventus' last game dates back to March 8, when the team beat Serie A title rivals FC Inter behind closed doors in Turin.
Why did investors worry then? Without matches being played, it was estimated that Juve would miss on 122 million EUR in total. The revenues missed would account for 50 million EUR from broadcasting rights, 44 million EUR from sponsorship and advertising, and around 28 million EUR from ticket sales.
So?… For an investor, fewer sales mean an immediate decrease in the present value of the company, and with less cash in hands, the corporation is less likely to giveaway dividends (cash payouts) to its investors at the end of the season. This just means that the investment is automatically not-as-good.
Juve's growth and performance as a team has been fantastic, however, the financials might be in some real trouble since they've been recording a loss for each one of the last 2 years while increasing debt at the same time;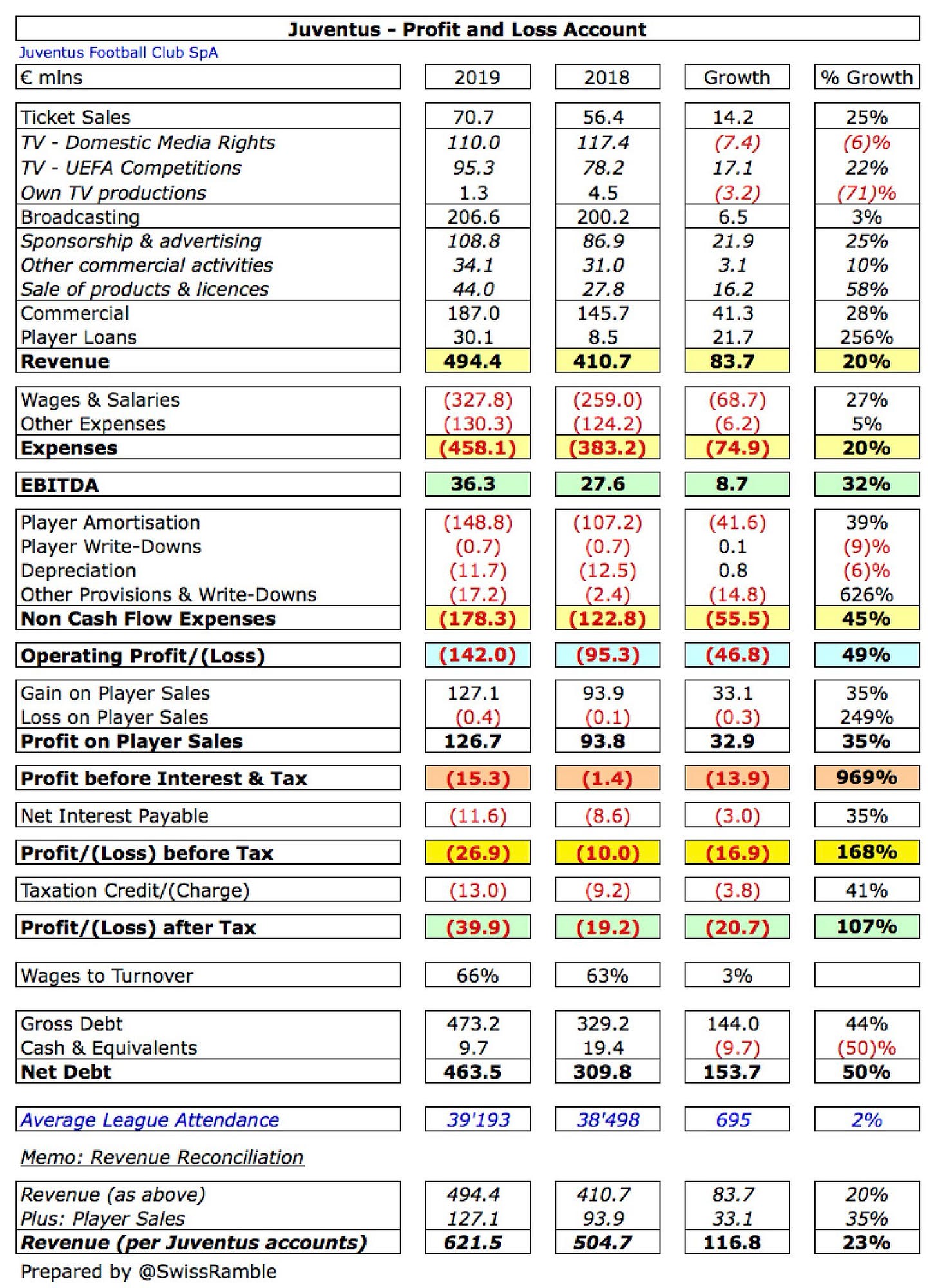 At the beginning of the 2019-2020 season, Banca IMI estimated that Juventus would've closed the current year with a net loss in the region of $58 million. This was not even taking into consideration the COVID-19 outbreak, which will significantly increase the losses.
The great / not so great news:
The players and coaching staff agreed on taking a pay cut worth about 90 million EUR, which is a massive announcement, and that same day, the club's shares rose by about 7.94% on the Milan Stock Exchange. Furthermore, Juventus is saving money from stadium maintenance and contractual salaries, although this will most likely result in a more substantial blow in the Italian economy which will have its corresponding shock on the next seasons' attendance around the league.
Italian Sports Minister Vincenzo Spadafora has proposed a plan worth $446 million for sports associations and amateur clubs, with efforts of saving the Italian sports business to what aimed to be a huge disaster.
No one really knows for how long we will have to wait until we have the Serie A back in action, as no one really knows what can happen to big sports organizations that are directly suffering from the pandemic.
The takeaway…
Most often than not, sports organizations are judged based on their competitive success in their respective leagues. We assess the teams on their winning percentage or the number of points they have gathered throughout the season. Sometimes, we forget that there are huge corporations backing the operations of the organizations and they depend constantly on their financial performance.
Without money, no single team in the world could be able to operate and play the games we love. Without funding, hundreds of people will be left out without jobs. In this case, Juventus can (at least) continue to sustain itself due to its size and its management. However, think for a second, of the teams that are not as big, or that depend on their monthly operations to keep themselves alive due to their small margins. This is why the coronavirus pandemic can create tons of harm on the different sports organizations, on so many levels, everywhere in the world, and no one knows until when…
What should these organizations do? I suggest saving the cash and cutting costs as much as possible. What would you propose as an alternative solution?
Let me know in the comment section!
Wash your hands, don't meet your grandma, take care, and see you next week!
Ronen Ainbinder
---
**Announcement**
I'm excited to announce that I'll be launching my first podcast this week, which will go by the name
"
Halftime Snacks
"
.
Why I'm opening a podcast?
As you may have noticed, I love talking about sports, tech, and business. I'm looking to reach the audience that shares my interest and is looking for great content!
Will it be any different to the magazine?
The show will be a humoristic talk related to sports, business, and tech. If you like the magazine, you'll certainly love the podcast.
I will publish more information about it soon. So stay tuned!
---
Thank you for reading! If you enjoyed this article, please share it with some friends!
If you want to read this, or any other article again, you can find the archive on the website.
Feel free to share your thoughts with me about this, or any other article by reaching out through a DM on Twitter!