Discover more from Sports, Tech, Biz
Insights and analysis for founders, investors, and professionals in the sports business.
Over 1,000 subscribers
Are There Limits in Sports?
4 minute read · Issue Number 37 · October 9th, 2020
Welcome to another weekly edition of the Sports-Tech Biz Mag! Every Friday, we learn about intriguing topics related to sports, business, and technology. If you're reading this online or in a forwarded email, sign up to the newsletter:
---
Hi,
Last week, I watched the Free Solo documentary. The inspiring story of Alex Honnold, who attempts to become the first person to ever free solo climb El Capitan.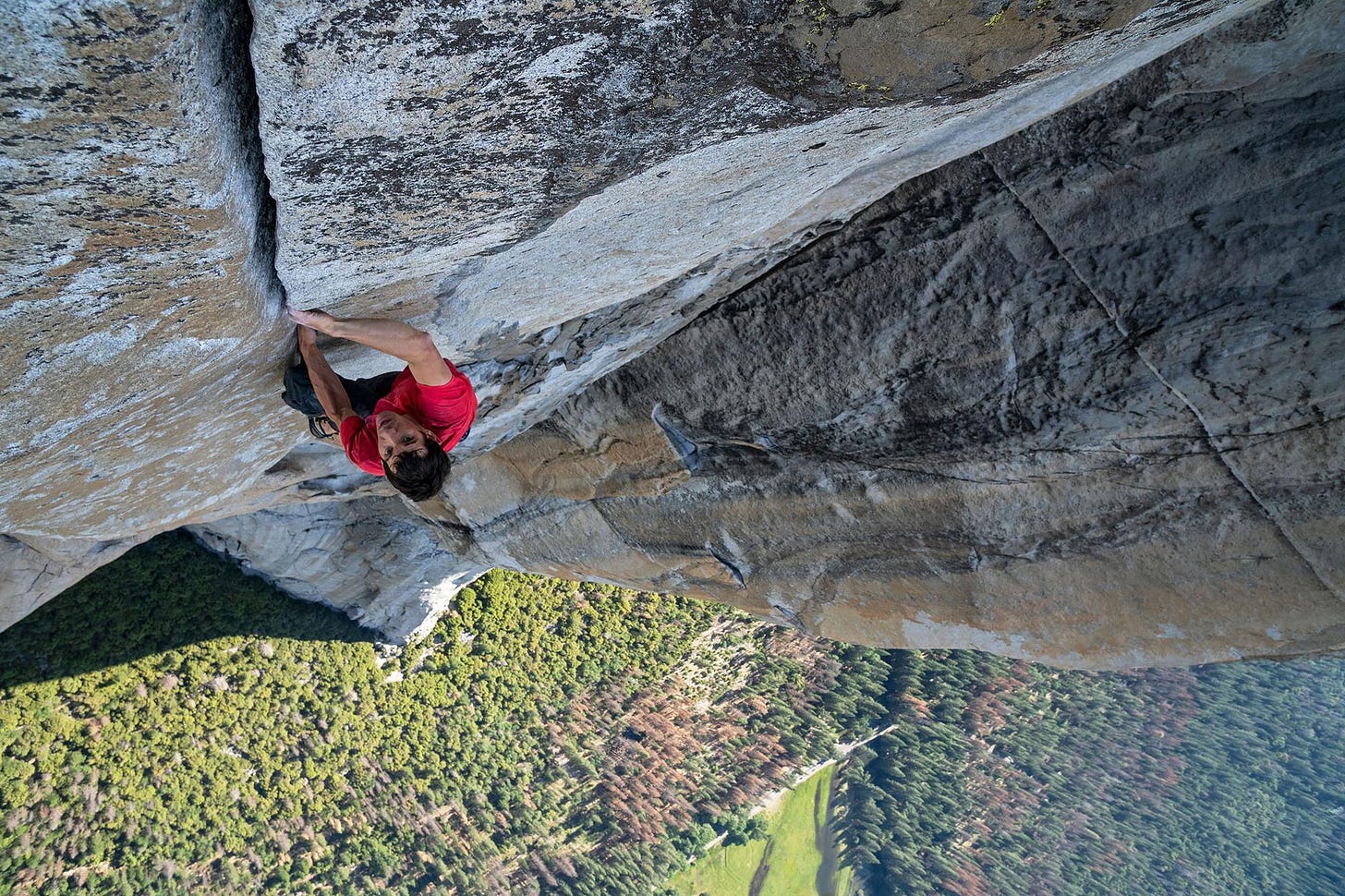 El Capitan is a vertical rock formation in the Yosemite Valley in California of about 3,000 feet (914 m) from base to summit, a popular objective for rock climbers.
Free solo climbing is a form of rock climbing where the climbers climb without ropes or equipment. It is such a risky practice that only 1% of rock climbers attempt it.
Free solo climbers rely entirely on their strength and skill. The height, steepness, and rock textures are just a few of the soloing obstacles.
Free soloing has no margin for error since a slight mistake would end with the climber's life.
The mix of thrill and excitement makes the documentary fascinating and entertaining.
The documentary had a massive impact on my perspective of several topics around life and fear, and I want to reflect and write about it.
In today's edition of the magazine, we'll explore the concept of defiance in sports. What pushes athletes to perform and do unimaginable things?
Let's get to it!
---
Defiance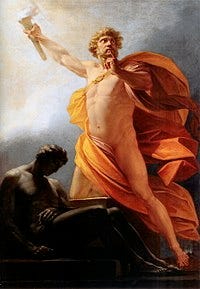 In Greek mythology, the Titan Prometheus had a reputation as being something of a clever trickster. He famously gave the human race the gift of fire by stealing it from the gods, an action for which he was punished by Zeus, who chained Prometheus to a rock and ensured every day that an eagle ate the liver of the Titan.
Prometheus's story has various interpretations, but the moral of Prometheus's myth explains the defiant attitude by emphasizing the virtue of showing resistance or disobedience and acting despite something.
The concept of defiance has been a popular subject in both ancient and modern cultures. Throughout history and literature, there are many defiance examples, such as David and Goliath, Homer's contest, civil revolutions, and the fight against racism and social inequalities.
Defiance in Sports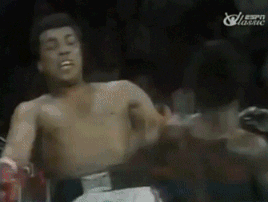 Athletes practice to overcome various challenges and will intend to prevail when facing adversity "in-field" (i.e., while practicing the sport).
Athletes face two types of limitations: necessary and contingent. The necessary limits are those that athletes cannot change (i.e., the length of a marathon). The contingent limits can be challenged and overcome by athletes (i.e., the time to complete a marathon).
Sports defiance may also help understand cases in extreme sports such as parachuting, wingsuit flying, paragliding, and climbing, where practitioners defy their fears of danger and even death.
Humans (particularly in sport) are continually looking to defeat new challenges. In the Free Solo documentary, Alex Honnold stretches out the humans' limitations and capabilities when he accomplishes something that no one has never done before.
There are different types of "sources of defiances" in sports, and I think they can land in one of the following three groups:
Individual-level: the athlete against a non-human limit (i.e., free solo climbing El Capitan, your fastest lap, etc.)

Rivalry level: an athlete against another athlete (i.e., boxing, swimming, etc.)

Team level: a group of athletes against another group (i.e., soccer, basketball, etc.)
One beautiful side of sports is its ability to create contests of competition for every level. No matter who you are, there will always be a defiance source that will challenge you in sports.
I believe that defying tremendous adversities in sports carry an emotional side with it. I think that's why people only remember the most memorable sports achievements:
"Victory tastes sweetest after overcoming intractable obstacles and apparently insurmountable challenges. If the aim is to win at all costs or in the easiest way possible, the elation and ecstasy at winning despite the odds would make no sense. The most striking testimony to this is that as sports fans, performers, or coaches we are most moved emotionally by teams or individuals who show a spirit of defiance to emerge as winners."

– Mark Nesti (Sport Psychologist)
What are the sports moments you remember more vividly?
Like Prometheus, the story of Alex Honnold represents the virtue of the human's defying attitude. We are capable of doing more, but we don't know it yet. I think we usually underestimate what humans could do when facing adversities that look impossible at first.
In the context of sports, what is one challenge you believe it will be impossible to overcome?
Feel free to reply to this email with your answer or with any other thoughts about this topic. I'd love to know! 🙂
---
QUICKIES
🎙Lessons From an Olympian; This week's episode of the Halftime Snacks Podcasts features former Olympian Gary Boddington! We talked about his lessons as an Olympian, the transformation of sports through technology, the link between sports and entrepreneurship, and more! Come snack with us!
⚖️Takeaways from Free Solo. A short Twitter thread with my top takeaways from the documentary. Read it after you watch it (contains spoilers).
---

Until next week,
Ronen Ainbinder
-
Sports-Tech Biz
-
Halftime Snacks Podcast
---
Did you learn something new today?